Around about...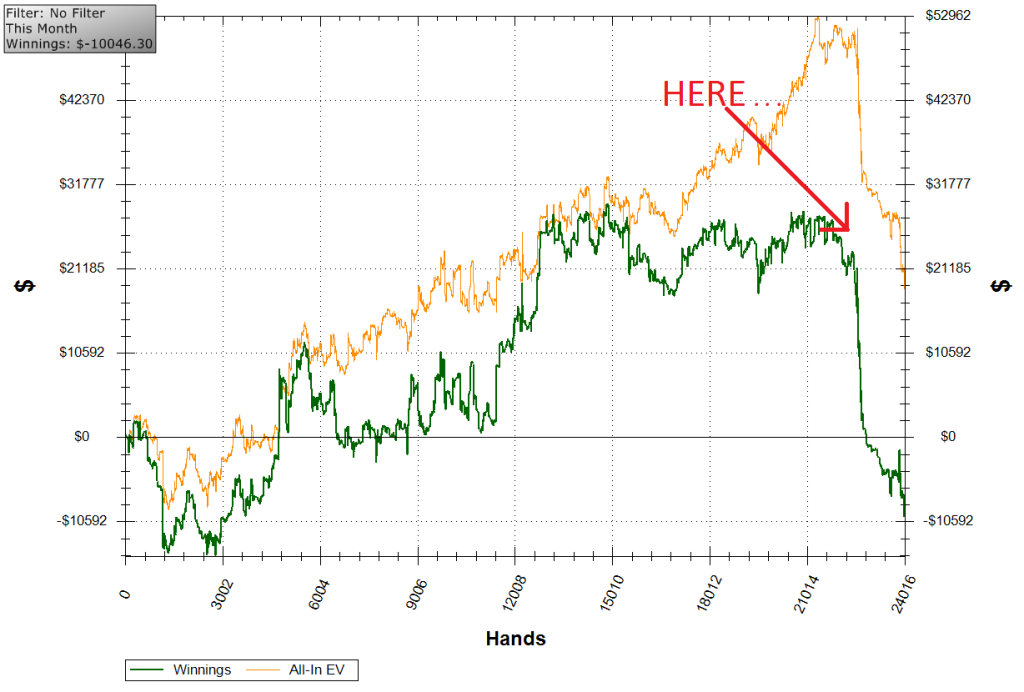 I'm not going to blame the run-bad, this one's definitely on me.
I'm really annoyed with myself because I ran really well last month and promised myself that if I ran poorly in the near future I'd just think back to the $20K worth of races that I won at 40/80 and remember to take the good with the bad.
That plan went well until 3 days ago, then *BOOM*, one beat too many = tilt = no more monies...
Time to rebuild again...