My first CardRunners video was received really well so that was a big relief. I've now got the go ahead to make a series at either 1/2 or 2/4 and I'm thinking that I might do both – i.e. a series on how to transition from 1/2 to 2/4 since that was a big jump for me and I had a lot of trouble with it when I was moving up. But then again I might just make a 2/4 series since technically I am supposed to be a MSNL instructor and 1/2 is only SSNL.

I've had a reading week this week at uni but it's been the least relaxing reading week ever. I've had to go to four summer clerkship interviews and two related information sessions and I've had to do a bunch of background research before each interview as well. It's been exhausting and after my last interview yesterday I'm just really glad that it's all over now, at least for a week or two (second-round interview offers come out after then).

Finally, poker has been going a lot better this week. I'm up $35,000 so far this month and am nearly back to where I was before I had my two-day train-wreck last week. As you can imagine though I've been running white hot and thus will probably hit another 50K downswing next week when my luck settles down.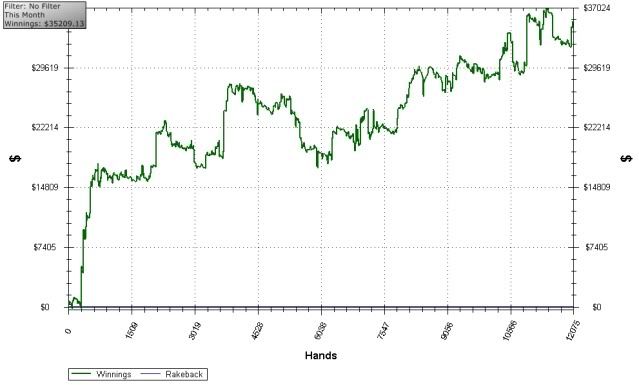 I'm going to take a short nap now and write up day 4 of my Vegas trip afterwards I think. Peace.